To begin the order process, browse to www.Click2Mail.com. Click the Mailing Applications tab and then click Easy Letter Sender. Or, go directly to https://easylettersender.click2mail.com/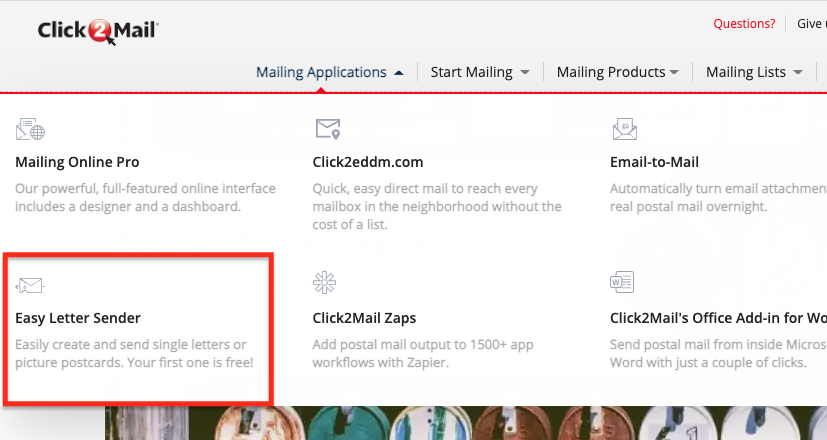 Click "Start your postcard".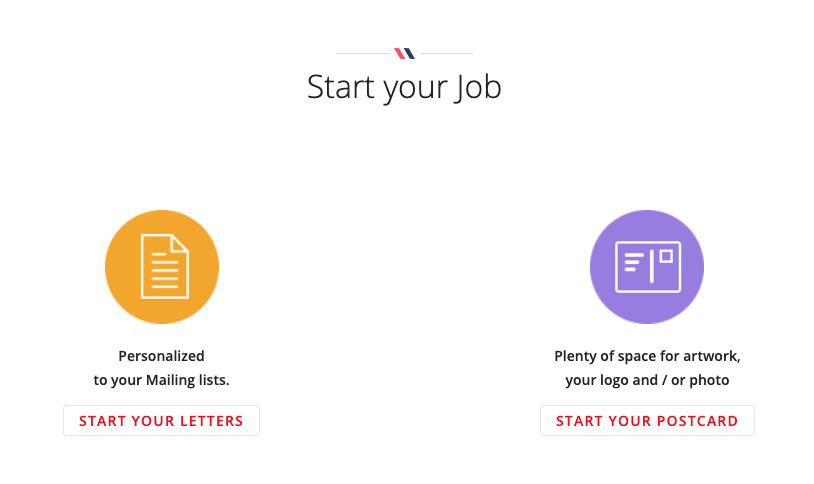 Click "Insert image".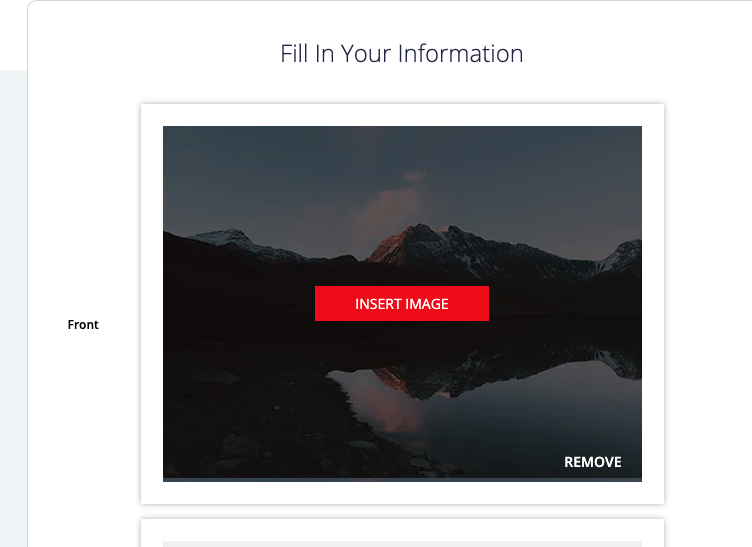 Click "Select an image".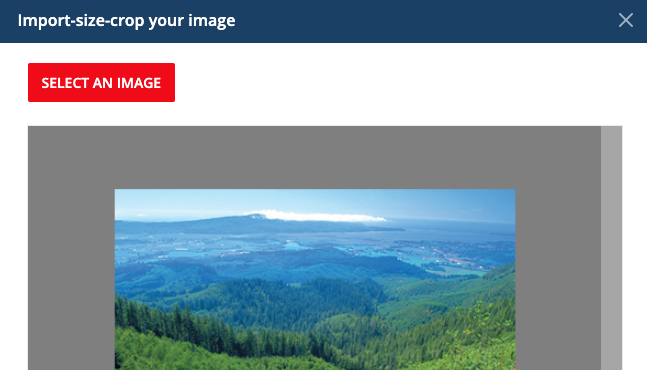 Locate the picture you wish to insert and click "Open". It'll look something like this:
Drag the illuminated square to include the portion of the picture you want on the postcard. Click "Save".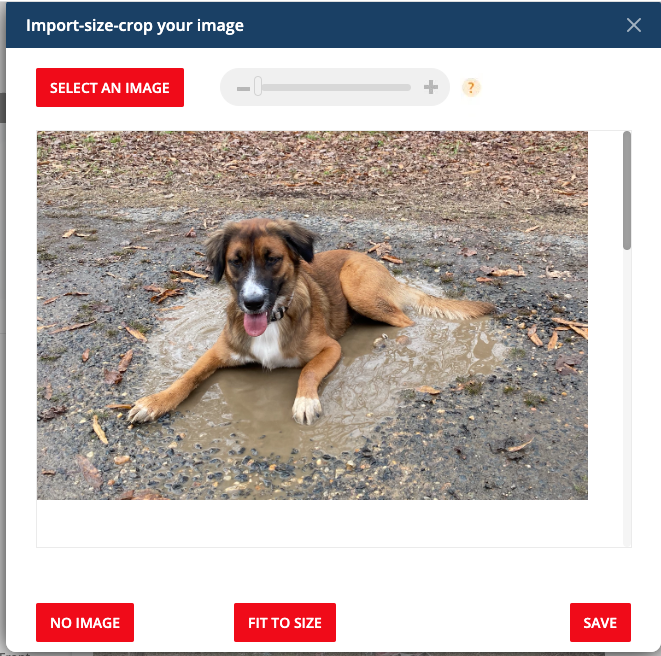 Move on to the back of the postcard, represented like this in the UI.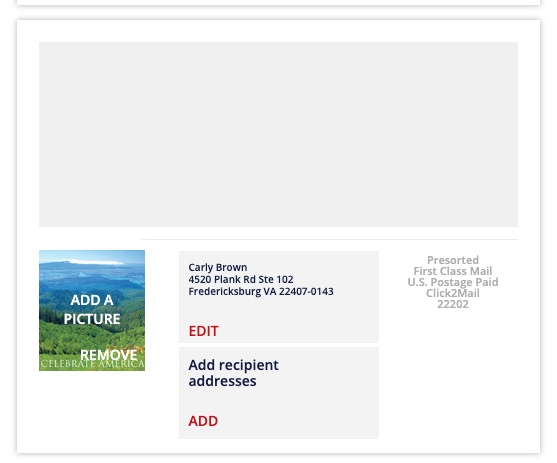 Enter text and click "Save".
Click "Add your return address".
Enter your return address and click "Save".
Click "Add recipient addresses".
Enter your recipient address and click "Save".
Click "Proof & finish".
Review your proof and click "Approve".
Type your initials and click "I approve the proof".
Click "Check out" to complete the order process or "Create another" if you'd like to create another Easy Letter Sender product.
If you have any questions, please contact Click2Mail Customer Support at 866-665-2787 or support@click2mail.com.  Our hours of operation are Monday - Friday, 9 AM to 8 PM Eastern.