We recommend that you download the Easy Letter Sender list template here. Your list must be in this format with the headers shown below in order to upload it to Easy Letter Sender.
To upload your list, click "Add" in the recipient addresses section.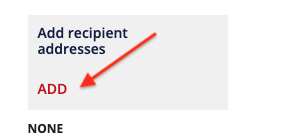 Click "Import list".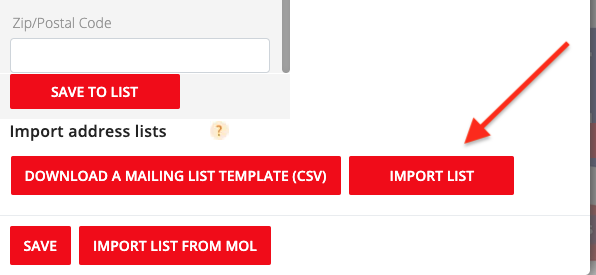 Locate the list you wish to upload and click "Open". Depending on the type of computer you use, this step will look something like the image below.
Any non-standard addresses will have a red warning under them in the right hand column.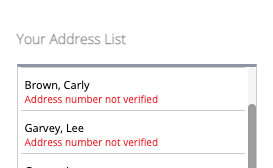 To view more details about any address on the list, click it. It will turn pink and you can view address details in the columns on the left.  If necessary, make changes to the non-standard addresses and click "Save to list".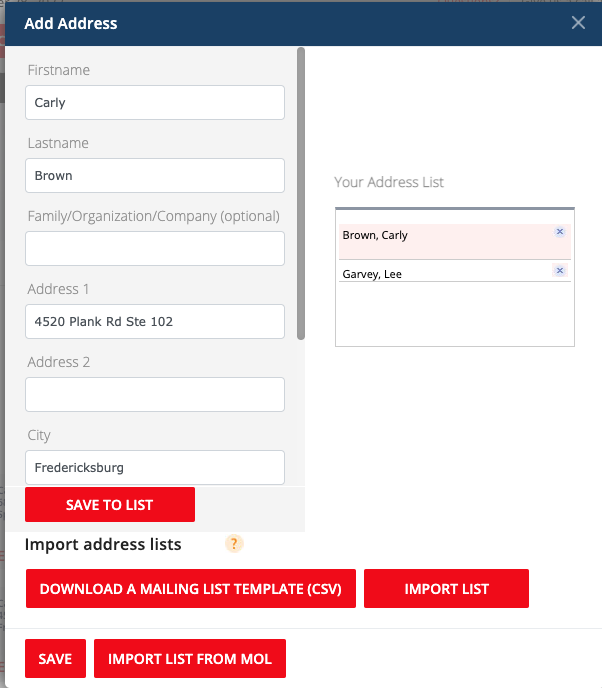 Click "Save" in the lower left hand corner to finish uploading your list.