To get your certified tracking numbers, log into your Click2Mail account and access your account dashboard.
Scroll down to your Order History. You can also view the order history by clicking "Order History" from the menu on the left hand side of the UI.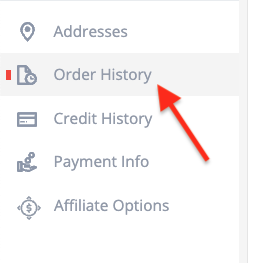 Locate the job you need tracking for by finding it in the list or searching for a specific job number. When you've located the job you need tracking for, click the three dots and select "View Tracking".  
The tracking number will be displayed. You can click on the tracking number to view the most up to date status on your letter at usps.com.
Tracking links are also available from the invoice in your order history.