A first page constant is located in the same exact physical location on the first page of every document in a file. It is used to separate documents in a large multi-page file. 
The first page constant cannot change throughout the document. This means in addition to being in the same physical location on every first page, it also cannot contain more or less characters than indicated during template set up before you submit the document.
In the example below, I have a 252 page test file. The first page constant in this file is "INVOICE". The first page constant was set by clicking First Page Constant and then moving the blue box to the word invoice. You should adjust the first page constant so it fits tightly around the desired characters so unwanted characters are not inadvertently picked up if text in your document is pushed towards the first page constant by variable text.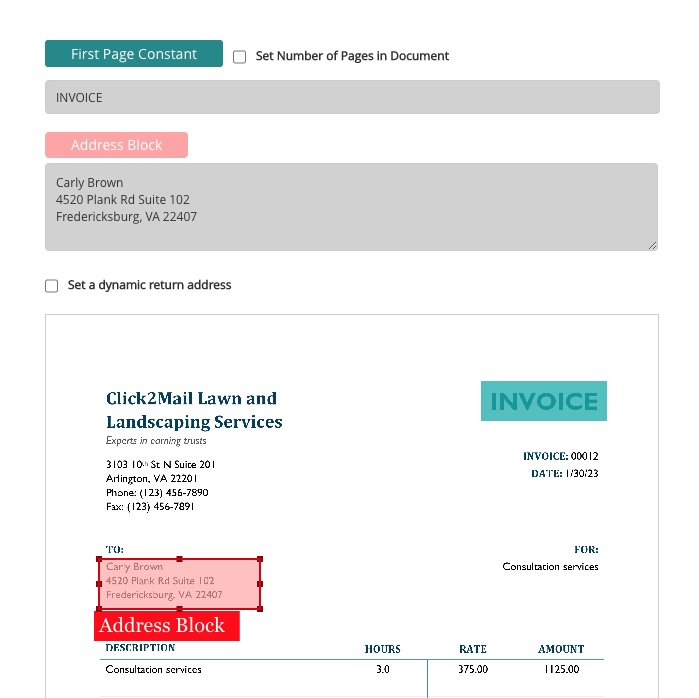 Moving the first page constant at all, even a line above or a line below its location in the MailJack+ template will cause a document to be broken up incorrectly. Please contact Customer Support to discuss this if you have any questions.